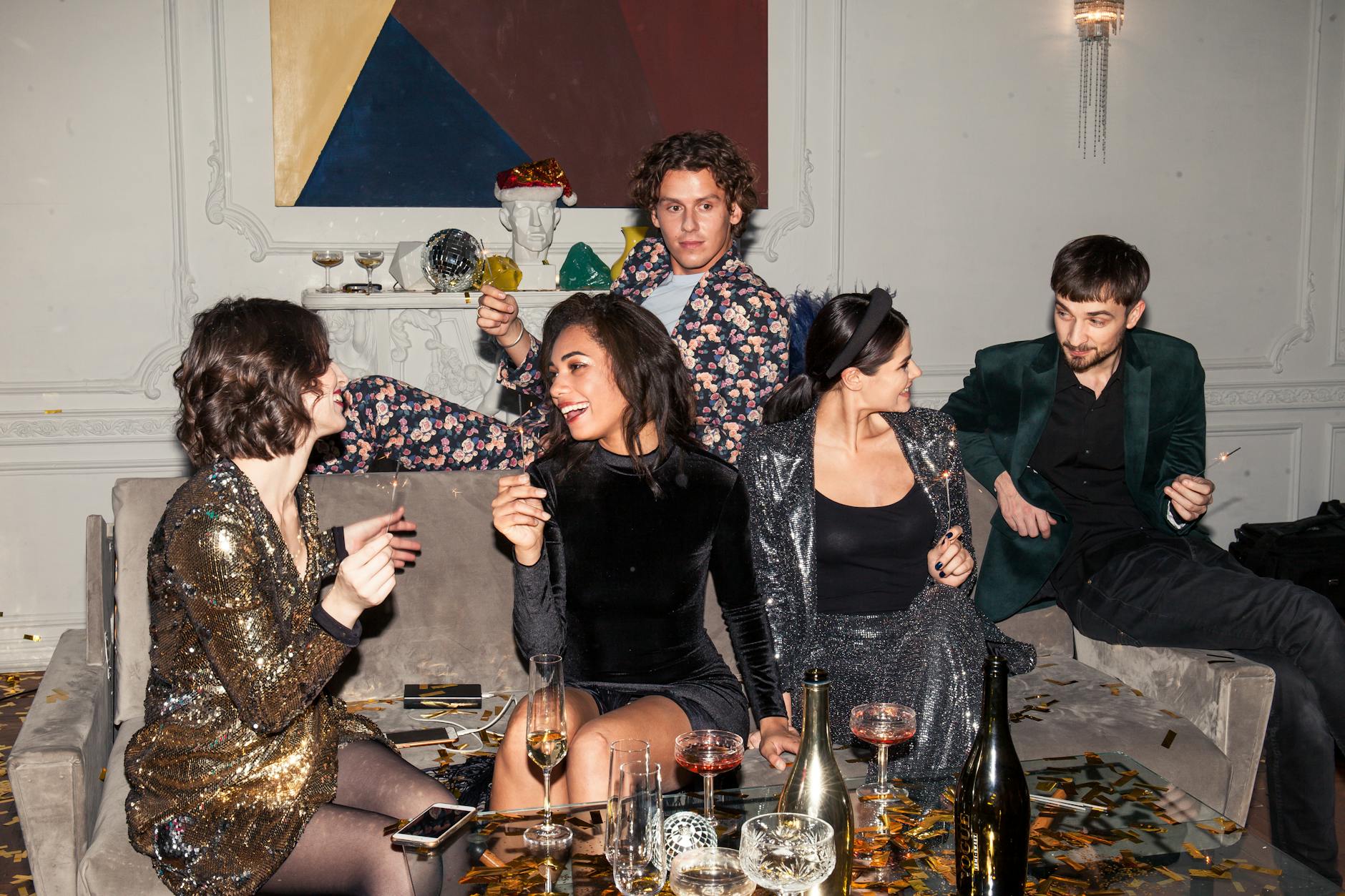 Getting together with friends and finding new activities to have fun create the best memories. These memories last a lifetime and give us numerous reasons to find joy when dark times engulf our lives. After all, life is all about adding comfort and creating happiness through moments of joy.
If you surrounded by a pack of loving and loyal friends, consider yourself incredibly lucky. If you and your band of misfits are exploring new ideas for partying it up, you've come to the right place. We are going to present you to some fun and exciting party tips and ideas that your gang will love.
Here, take a look:
FRIENDSGIVING
Much like Thanksgiving, Friendsgiving is a tradition to celebrate your friendships and pay gratitude to the fantastic people in your life. The best part is: Friendsgiving can observe on any given day throughout the year. It's all about putting together an elaborate meal, setting the dinner table, and sharing a delicious dinner.
You can always give Friendsgiving your personalized twist with activities you and your friends enjoy. There are no hard and fast procedures around Friendsgiving. It's all about celebrating your bond with your friends in whichever way you like.
TAKE A TRIP
Is there a better way to make beautiful memories and having an exciting time than a road trip in a Limo Find limo? It's the ultimate way to party it up with your friends and enjoy a rejuvenating and rewarding experience. In Australia, there is an abundance of natural beauty and tourist attractions. Whether you want to enjoy a cosmopolitan experience in Sydney or Melbourne. Or you want to explore the scenic beaches and picturesque landscape of the Gold Coast. There is a wide array of locations and attractions to cover.
You and your friends can even catch the spectacular Fraser Island tours from the rainbow beach. It's all about exploring the natural heritage and beauty of the magical Fraser Island. You can hike through breathtaking rainforests and camp by lakes, amid new wildlife habitats.
HOUSE PARTY
We are all familiar with house parties, and we've all thrown one or two in our lifetime. As adults, throwing house parties becomes more comfortable as you don't have to wait for your parents to go out of town. It's the simplest way to get together a rowdy crowd of all your friends and acquaintances and party it up.
Contrary to most people think, it doesn't have to cost an arm and a leg to throw a good house party. Instead of presenting expensive liquor, just make a delicious fruity punch in a generous quantity. If you're planning a party for your closest friends, say, 15-20 people, you can even make cocktails. Pick out some snacks, and you're good to go. And oh, don't forget to grab some crisps and snacks!
BEACHSIDE FUN
Hit the road to the beach for a day of fun under the sun. You and your friends can enjoy water sports, volleyball and even organize a rave for a close-knit circle. It would require obtaining specific permits and permissions. Beach side camping also sounds like a terrific idea, and you can share stories while heating marshmallows on the campfire.
OSCAR PARTY
And why not? Don't we all adore watching the Oscar Awards, and seeing all the celebrities strutting out high-end couture? Well, here's a terrific idea: organize a star-studded Oscar bash for you and your friends.
It's quite simple. Roll out the red carpet and create a black-tie event at home or another readily available venue. All of you can pool money to hire a low-key caterer to provide a delicious feast. Or you can even order takeout meals of your favorite dishes. Set up the dining table and clear the dance floor.
The dress code must be a black-tie so that the girls can take out their evening wear and sweeping gowns. While the boys dress it up in suits and tuxedos. An Oscar bash is the ultimate party to treat you and your friends to A-list celebrity treatment. Be sure to designate photographer duties to the friend with the most excellent camera. Such a night must preserve with hundreds of photographs!
GAME NIGHTS
This one is for the boys who love sports and like nothing more than to get together and watch the Super Bowl. The idea is to set up a nice projector and a comfy arrangement where you and boys can relax and lounge comfortably. Set up some snacks and appetizers, order some pizza, and get ready to watch your favorite game.
FINAL WORD
Whichever idea that you choose to experiment with your friends, it is bound to be memorable and exciting. You see, all moments and events that we spend with our friends end up being exclusive and fun.