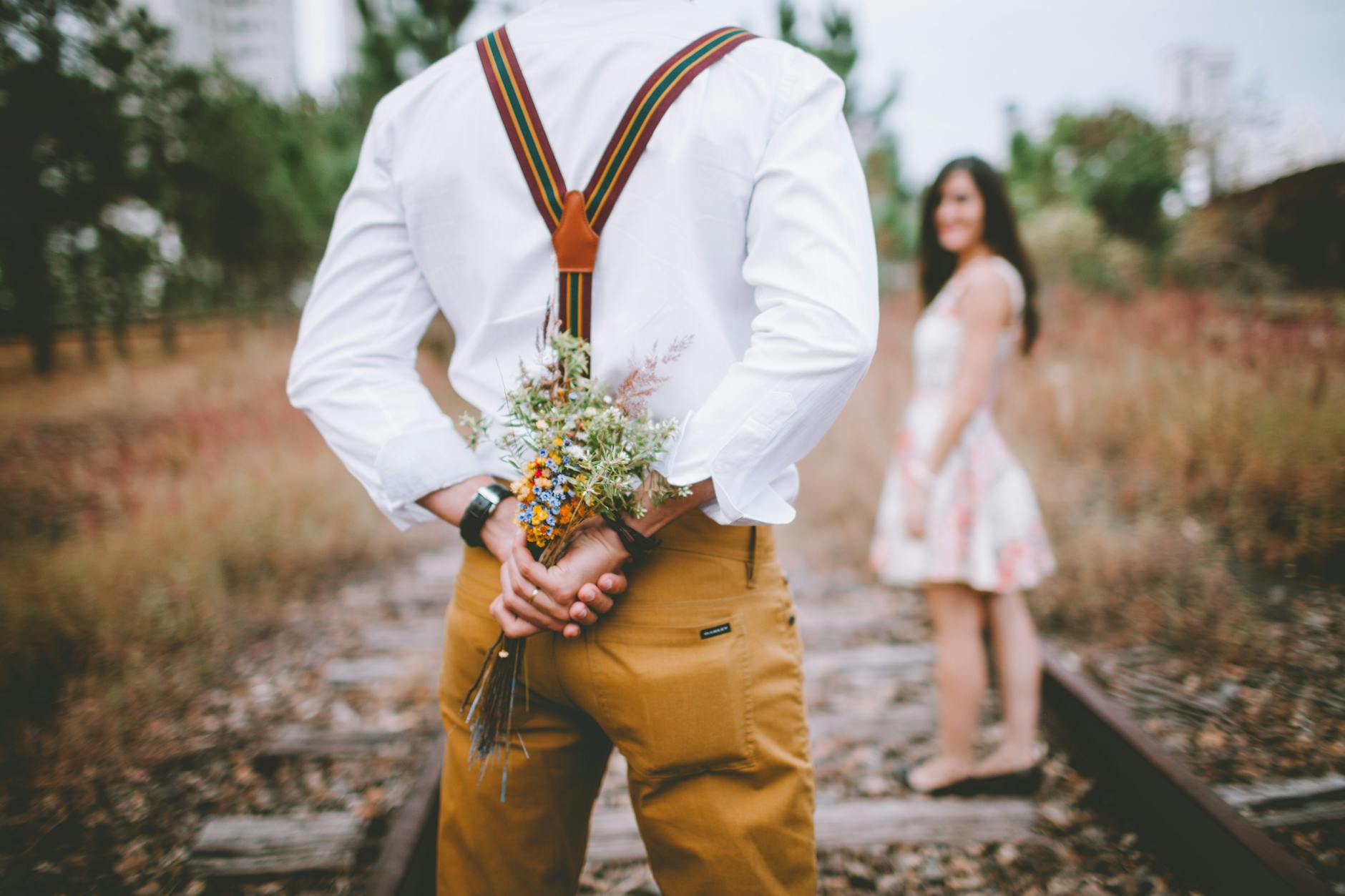 If you are drawn to a lady and seeking ways to make an impression in her eyes, you should have a sharp mind. It all starts with the courage to approach her and speak to her. That is where you can play up with words in a flirty way to bring about that beautiful smile on her face. If you are aware of the best flirting tips, you can surely make her go nuts about you.
Flirting is delightful as women love the fact that a guy is trying hard to impress them, taking an interest in them, and investing time and effort. Many guys think that talking to a girl kindly is flirting but, let me get this straight that is talking to girls, and making them like you is another story. You must be missing out on some spice and critical ingredients in your flirting ways that make a girl bored and uninterested, in the end, look who gets friend-zoned? Yeah, You! We want you to get an expert in making girls happy and crazy for you so you can leave an everlasting impression on her that would instantly get her longing for more. And now you do not have to fear anymore, because we have got you wrapped!
Flirting with a girl is the first step to let her know that you like her and willing to put effort into making things work out for you. Girls just love attention, and efforts amaze them a lot. Here is an inside secret, girls like how those men in movies and books flirt and treat their ladies so nicely. They desire someone just like their favorite fantasized fiction character who can treat them right, hold their hand tightly, love them endlessly so that they can have their happily ever after. Flirting lets them glow for you, and oh boy, when they go insane about you, those butterflies that they in their stomach. Girls do not like when boys overdo the flirting, and they do not want sugar-coated expressions, pickup lines, or romantic ingredients that make things look magical. If you are a woman, conversing with another woman may sound a bit odd at the start, but don't worry, we have flirting tips for lesbian dating as well.
So here are some easy flirting tips that will woo any girl. These are for the people who struggle with flirting, or flirting doesn't come naturally to them. It is just like every other communication, and nobody raised proficient with it. Let's make your flirt game on point!
SMILE MORE
What is the first thought that comes to your mind when you see your crush passing by or entering your way? We know that your instinct tells you to flip out your phone and stick your eyes to it as if you are having a serious conversation, but we are going to ask you to ditch your instinct and smartly follow our advice to do the exact opposite. Look in their direction, smile, and wave. Your sweet smile and a friendly wave of the hand or a cheery greeting would place you on their mind. Girls love it when boys notice them. Make her feel comfortable by smiling more.
EYE CONTACT IS KEY
Do you know that eye contact is the essence of flirtation? Come on; you need to realize that you communicate best with a human when you make eye contact. Heads have a way of flirting, something that you can never forget. Your eyes dilate as you come in touch with somebody you want, and it plays a role in getting you two closer than ever! Plus, keeping eye contact is a symbol of connection.
MAKE HER CHASE A BIT
Let us now ask you to play it cool, ignore her a bit, and make her chase you. Most of you out there would surely call it insane advice, right? We know that it sounds counter-intuitive, but it works in your favor if you do it in the right way. Talk to her friends but then suddenly involve her. Play it cool and tease her a bit. Never kill the anticipation of the girl, let her chase you, and keep being a little mysterious, and make her feel excited.
CONFIDENCE IS EVERYTHING
Let her catch you staring at her and be confident enough to go and talk to her directly. Believe us, nothing is sexier than the relaxed guy, so kill with your faith but try not to overdo it. Girls appreciate the guy who understands what he desires and is not ashamed to show her. Keep all the attention on her and pose questions to get to know her better.
TALK BUT LISTEN MORE
We realize why most people get tongue-tied when it is time to speak. It even occurs to the strongest flirters, so there is no need to worry. Don't push too hard; just look at your environment, and you can find loads of stuff to talk to her. Listen to her very cautiously. If you miss anything that she mentioned, it may result in a disaster because this attitude will surely be a big turn-off for her. Display her that your focus is all hers and let her do the rest of the communication.
COMPLIMENTS HELP A LOT
Is there anyone who doesn't like a genuine compliment? An easy way to start a conversation or light up a dying one by paying personal tribute. Let her know what you think of her. Praise will be crucial in making her open up with you and feel confident. Keep it calm and relaxed and give the compliment when it is least anticipated.
LIVE IN THE MOMENT
You should not ask for long term preparation. You will like to get their numbers, meet her, and maybe get married someday. But just rest and live in the moment for now, without thinking about the prospects. It can only turn you anxious and make you feel lost. Chat further, and finally, forget the sensation of flirting. Treat yourself to the fun you have with them. Laugh and let the waterfall show. Do not be scared, embrace the rejection, and carry on.
LET YOUR BODY FLIRT
Your body language is almost as critical as what you are doing. Stand up straight and don't slouch for a more relaxed feel. Let your hands-free, and softly and smoothly stroke your passion. Ask regarding her jewelry politely, then treat it with reverence. A feathery contact, in its way, is sensual. Girls love it when they bring their arms about when they cross the line. Take hold of her back and go.
CONCLUSION:
You must wrap it up if you like this person, then ask her out and lead the way. But if you do not want them, find the right way to end it. We are no experts, so we need flirting tips and a female perspective as well. Get out there and try these trips and flaunt your flirting skills.